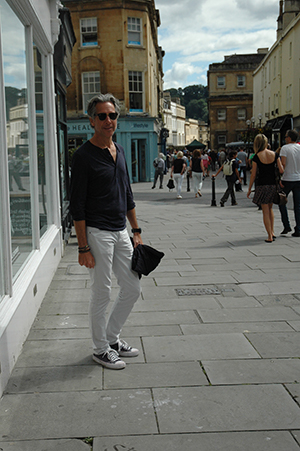 I'm a columnist, essayist, author and story consultant.
I write a weekly column about technology and society for Newsweek, appearing both online and in the print magazine. You can find the columns here.
My latest book is Play Bigger: How Pirates, Dreamers, and Innovators Create and Dominate Markets. The story of writing it with three Silicon Valley veterans is almost as entertaining as the book. You can read it here.
I almost always have a book in the works, and I'm working on another one now for Public Affairs Books. Another book I completed is on hold. It's an intimate story of the rise of India's tech industry. You can read about it here
I work with CEOs and companies on writing projects that strive to be authentic and give something interesting or important to the world. Clients have ranged from IBM to IdeaPaint. I also work with graphic artist Mark Holmes to do graphic novel style storytelling about technology. Here is work we did for Cisco.
I've been a contributor to Fortune, The Atlantic, Fast Company and other magazines. I was contributing editor at Conde Nast Portfolio, joining the magazine prior to its launch in 2007 and hanging on until its demise in April 2009.
Before all this, I worked at USA Today for 22 years, much of it as the newspaper's technology columnist. The job gave me the privilege of interviewing most of the biggest names in the industry. I've appeared on PBS, NPR, CNBC, and other media outlets, and I've frequently been a keynote speaker and on-stage interviewer at events and conferences.
On the music side, in 2008 I worked with a group of terrific Bay Area musicians and recorded a CD of songs of wry commentary about business and technology. It's called "Privacy," by Kevin Maney & His Briefs. You can buy it here. My shining moment was getting "Found It On Google" played on Mitch Albom's radio show.
I graduated from Rutgers University, grew up in Binghamton, N.Y., and now live in New York City.
On LinkedIn: https://www.linkedin.com/in/kevinmaney